Who are they, what are they, what do they want? This is a nightly theme with the group on UFO and Stargazing tour.  My first reply is "Until they land and give a press conference, I can only give you my understanding with my encounters with the various civilizations I have had."  So this blog is my own experience and my take away from those meetings and interactions.  I am not speaking for any race of beings or their agenda only my interpretation of my life's experience.
My first memory is being in a crib and seeing 4 members of different Alien races.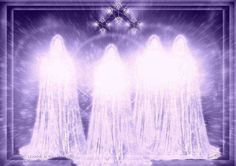 I wake up. Four different Aliens are at my bedside. The first alien is of a race I call Mantis. The second one is a member or a race  I know as the Tall Engineers. The third alien was from  Arcturus and lastly a smaller Grey was also there. They seem as my family, my true family from the stars. I believe I came to Earth from Arcturus and with full control of my telepathic ability and thru this means as a baby who could not talk I complained to them all that this was not the agreement, that I was not to come into a body as a baby that I had no control over.  They as a group mind respond back that they will take care of me and that I will always be monitored and taken care of by my star family 24/7, that I will never be without them but I have to have the full on human experience and had to come in this way and not as a walk in to an adult body. 
I do not like this new arrangement but it is too late I was stuck in this form
.
My real adventure started with the Aliens when I was around 20 years old.
I was discovering a new ability that I did not like in that I could see and talk to the dead.  Yes, I see dead people.  I wrestled with this ability a bit before I decided to make them my friends and try to enjoy this experience as was told to me by Arcturus.  So my first career was launched in being the phone line between the other side and the living family members.  This went on for a few years, while my psychic abilities were growing as well and became a part of any session with others.  My Arcturian Guides came to me daily and began to teach me how to do Medical Intuitive Readings and gave me daily instruction on how the human body works.  More interesting to them and me was learning about the Emotions behind Disease.  It is very interesting on how much of an impact your emotional body very seriously affects your physical health.
Arcturus beings instructed me on becoming a Medical Intuitive they told me to get certified in ALL OF THE SCIENCES OF THE EYES.
This did not interest me but I did it, 10 years of international medical training in every science of the eyes. 
With this they would be able to use me in a meaningful way aboard their ships.
  This I was told was at least one major part of my mission here with them and I truly enjoyed the entire process.  It is a passion of mine and I would have never pursued that journey if not for them.
So I found myself taken on board monthly to work in the Hybrid nursery for the next decade which was a honor and a joy to be on the ships in the stars, It is overwhelming to be in space in front of some of my favorite and familial stars Arcturus, Rigel, Pleiades.  Now my mission with the babies is finished at least for now.
Today my journey is to bring about Disclosure and I have a DVD called just that which has hundreds of pictures that I have taken thru my years with them of all other beings dimensionally that I can telepathically communicate with and have them come forward into the 3rd dimension so I can take pics but also learn from them and more about this amazing universe or rather multiverse we are all sharing.
In my next blog post I will talk more about the other experiences with more of my star families and meetings with the galactic counsel as well as Sasquatch my 5th dimensional family.
We are all one in this big vast multiverse and I am grateful to have my telepathic ability and can teach others how to reclaim their ability as well and have taught thousands to do so.
Please come back next week for more of this ET Adventure!!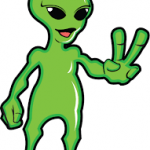 Anita