UFO Night Vision Tours…Making CONTACT Nightly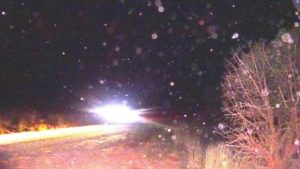 Join Anita nightly seeing UFO's that are all around in the HOTSPOT of Sedona. Anita will teach you the difference from airplanes and satellites in the sky and UFO's. We will be using military 3rd Generation night vision goggles. I guarantee UFO contact in Sedona!
Not only will you be seeing UFO's all around us
landing on the ground or on top of the mountains in the canyons of Sedona. You will also be amazed at the millions of stars you can see with the goggles that you can not see with the bare eye. Sedona is a certified dark sky city so will see stars that will amaze you. UFO contact in Sedona happens nightly! The Star people have been here on this planet way before we walked here. The Star people are very advanced, Spiritual and knowledgable humans superior to us. They have always had us and this planet in their protection.
All native Americans know they are from the stars!
They have many stories of interaction with the star people. The star people also blessed the Natives with technology from the stars, bringing them the Medicine Wheel. The Medicine Wheel is a 3D technology with many purposes. Healing, messages and meeting your Animal totem to state just a few. In my experience when you come into contact with these higher beings, you feel them first. Their energy is a beautiful, peaceful energy putting you immediately at ease. You may even feel that they are Angelic and here for your higher self. I say this because my contact with them is a unusually bright light first when they arrive. This is apparent in the picture at top! Now that is UFO contact in Sedona.
I have had life long contact with Arcturians
Anita has been in contact with many of the Star Nations all of her life. Anita's main contact is with Arcturus, Pleiadian, Orion, Sirius B, Mantis and Tall Grey's. They have been a very large part of my life and work. I am not alone in this nor am I unique, this phenomenon is real and here. Read here the percentage of just Americans alone believe in Gallop News
UFO contact in Sedona is a nightly event with us
We are not alone and never have been. View this video on our own Navy Fighter Pilots chasing a UFO they called the Tic Tac UFO. I have a picture taken in Sedona 2019 of the same Tic Tac UFO. December 16,2017 finally the Pentagon revealed their research into UFO on front page on NY times read here. I stepped outside here in Sedona and asked for my own pic of TicTac UFO and got it in a minute. Why because they are not hiding and want you to know they are here. They have a big role with this planet and her security.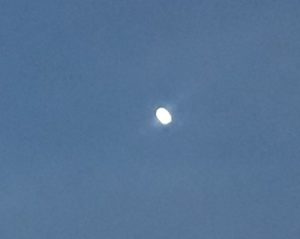 UFO Contact in Sedona
Anita is starting a movement she calls "Disclosure in Sedona" She has a collection of pictures she has spent years taking and keeping them in the closet so to speak. These pictures are of the seemingly impossible of all things Star People and the so called paranormal. The pictures are now on a DVD that will change your paradigm and more importantly teach you about your larger family.
The Star Nations are our all our universal family
and it is time we understand the bigger picture and join our star family and take back our true power of who we truly are. We are all Creator Beings as is the Star Beings and Disclosure in Sedona is about showing you the big picture and starting a movement of understanding Telepathy and remembering that we all have the ability and need to get it back so we can all communicate with our larger family. Everybeing in this universe communicates telepathically and it is time we reclaim our power. Be one again with the Star Beings..Fairies..Elves..Angels and Archangels. This DVD will show you pictures of this and more!!!
See my many videos here at this Youtube link
Call Now to Book your UFO,Vortex or Foodie Tour when in Sedona
513-680-8810
UFO Contact in Sedona begins now!