Welcome to the UFO Research Page
Here you will find numerous links to UFO and the Paranormal.
Many things that were once thought impossible or fantasy however over time have been proven to be true. Information on UFO's and the Paranormal fall into this catagory.
More and more disclosure and new levels of science and technology are taking place. As a result what once was thought impossible is now looked at as very possible and someday soon verifiable. Check out the links and decide for yourself. You Will Believe!
Sedona UFO links
As Seen on Ozzy Osbourne's Show
Click on the following links and enjoy 

exploring

 
Actual Military Audio Recording of Alien Encounter
UFO report on 'difficult to explain' sightings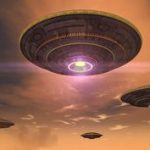 Pentagon releases 'UFO' videos filmed by US Navy pilots
Chilean Navy releases video of mysterious flying object
The story of 'Oumuamua, the First Visitor From Another Star System 
The US Recorded Highest Number of UFO Sightings in 2020
Pilot Encounters Flying Object The Size Of 4 Aircraft Carriers!
Siblings' "Bizarre" Story of Being Abducted by Aliens
Former Intel Head Confirms Multiple 'Difficult To Explain' UFO Incidents
Navy spots pyramid-shaped UFOs on video, Pentagon confirms!
Leaked: Pentagon's UFO Investigation
Brad Meltzer's Decoded: Proof of UFOs Revealed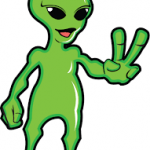 Unidentified: Naval Pilot's Shocking UFO Encounter
Bob Lazar describes alien technology housed at secret S-4 base in Nevada
UFO: Pentagon releases three leaked videos – is the truth finally out there?
JAW-DROPPING UFO Footage Defies Explanation
US Intelligence Has Less Than 6 Months To Share Information On UFOs
.
Some Other 

Favorite

 Links