Stop By Our Uptown Sedona at 441 Forest Rd
`
`
Stop in and get your picture with Zandar….. Sedona's Resident Alien

! ! ! We're Here ! ! !
89 AlienWare UFO Gift Shop
NOW OPEN
Sedona Uptown Store
The Most Fun Thing To Do In Sedona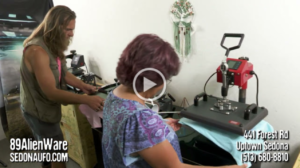 Buy A Gift
Large assortment of UFO, Paranormal and Sedona Gifts locally made and ready to go 
Gifts available starting at $20
Make A Gift
Create your own Crazy Paranormal Print on Demand
…UFO…Alien and Bigfoot on any of your favorite pictures onto T-Shirts, Coffee Mugs, Hats, Coaster and lots more.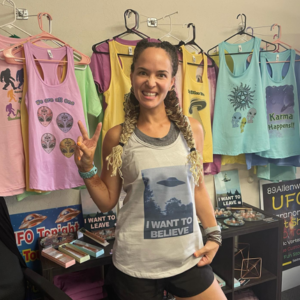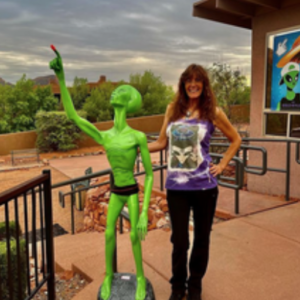 Here is how Print On Demand works
Create Your Own Personalize Souvenir while here in Sedona
Use one of your favorite photo  that you would like to have personalized. Maybe it is of a special place, loving couple, or maybe you and your pet… you get the idea.

Add text if you like

How about adding an Alien Spaceship or Bigfoot or ????

Maybe Fido got beamed up by the Mothership to go back to the Dog Star.
A Great Lasting Memory of your Vacation, Wedding, Family Reunion or Corporate Outing.
Here are an example of some of the items available


coasters set of 4
T-Shirst, Coasters, Pot Holders, Beanies, metal photo panel, and lots more
.
SOME FUN EXAMPLES
ORIGINAL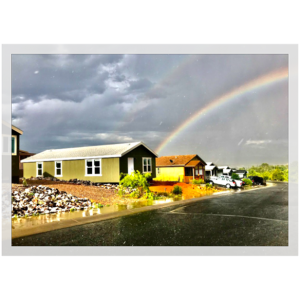 WITH PEACEFUL ALIEN BUDDY AND SHIP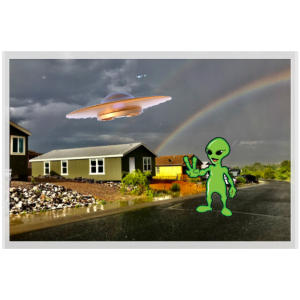 ORIGINAL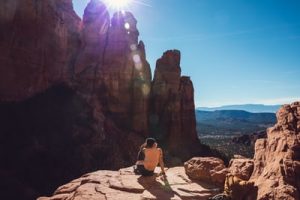 WITH  ALIEN  BUDDY  AND  SHIP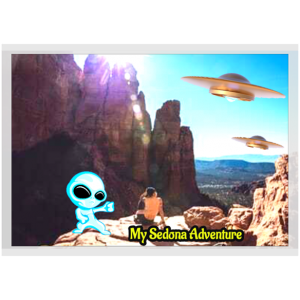 ORIGINAL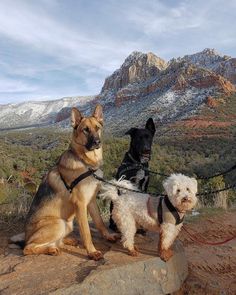 WITH ADDED ALIEN SHIP AND ALIEN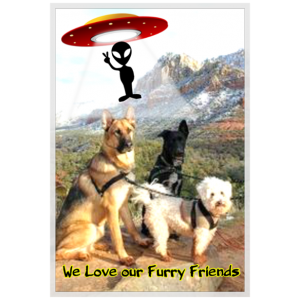 ORIGINAL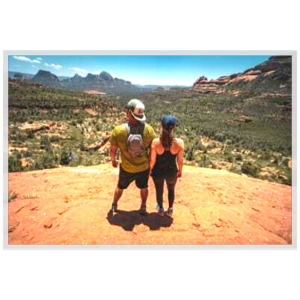 COUPLE WITH  SHIP AND FAIRY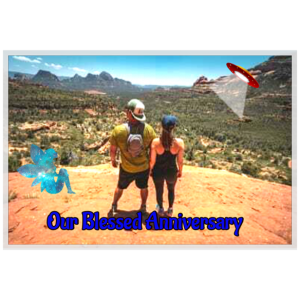 ORIGINAL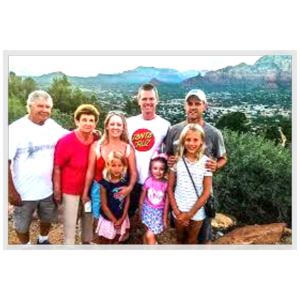 FAMILY WITH BIGFOOT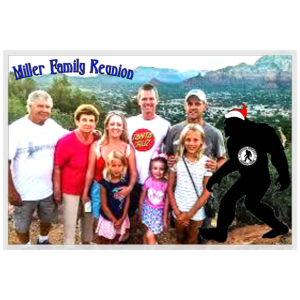 ORIGINAL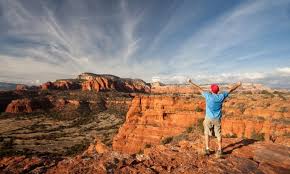 WITH ADDED SHIP  AND  ALIEN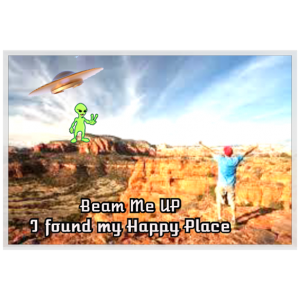 Just a few of the many possible inserts to make your photo Sedona Perfect
Please note… often we can change the colors to your liking and if the example has a background that can be removed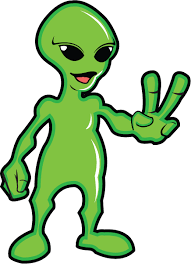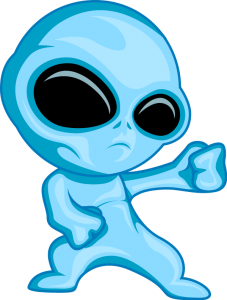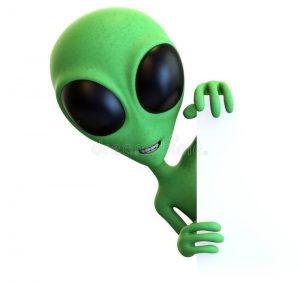 Lots of Fun Preprinted Items Available
Here are just a few of hundreds of prints available on a variety of items like coffee cups, t-shirts, coasters, mouse pads and a lot more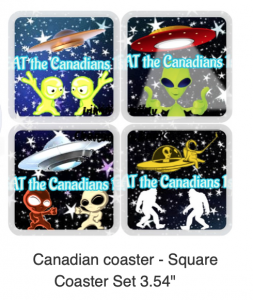 Stop By Our Uptown Sedona at 441 Forest Rd
Check out our new line of ACTIVATORS
.