! ! ! We're Here ! ! !
NOW OPEN
Sedona

Uptown Store

441 Forest Rd. Suite 3
The Most Fun Store of Things To Do In Sedona
Create Crazy Paranormal …UFO…Alien and Bigfoot
on any of your favorite pictures
onto T-Shirts, Coffee Mugs, Hats, Coaster and lots more. 

 
 … Easy To Get To 
Turn on to Forest Rd at the Visitor's Center, continue up Forest Rd a short distance, just past the Fire Station turn left and you are there.
A short 5 minute walk from 89A
We are proud to announce the opening of our Print On Demand and Paranormal Gift Shop. 
What is Print on Demand?
We are glad you asked.
Everyone enjoys a memory from there visit to Sedona.
Unfortunately other stores often offer imported printed t-shirts that simply says Sedona… (most likely created in China). That's ok….
but what about a Really Unique Sedona Souvenir? Made in Sedona!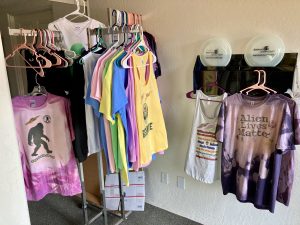 If you are in a hurry you can purchase one of our amazing items already created BUT for the Really Really Special Memory why not create your own Personalized Sedona Souvenir. 
.
Create Your Own Personalize Souvenir while here in Sedona